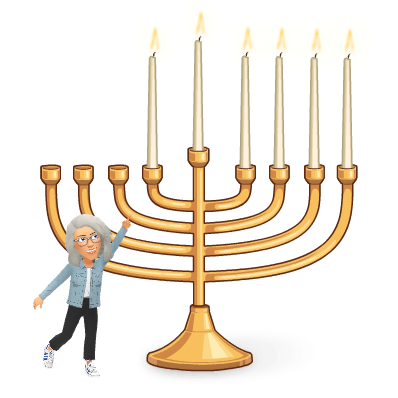 Happy 5th night of Hanukkah everyone,
Can you guess what our focus wil be this week…? Hanukkah fun of course 😉
We will continue following our routine in class, including being introduced to each sounds daily; however. As it is Hanukkah, and your evenings may be filled with deep frying, candle lighting and dreidle spinning there is no official homework. It goes without saying that reading daily is beneficial and encouraged but is not a requirement this week. 
2. Friday is PJ day and we will be having a pancake breakfast in Kitah Alef during the 1st period. Please send some fruit for your child to have with it. 
Have a wonderful week, filled with light and sweetness.