We had so much fun in the Makerspace last week. Mr. Ray challenged us to make a Scribble bot. He told us that we would need to use our engineering skills to make a moving robot. He told us the materials for building would be three markers, a plastic cup, a motor, a battery pack, and lots of tape. First we made a plan of what we wanted to build.
The next step was to start building. It took lots of patience to attach all of the parts. We had to tape our markers inside the cup, making sure everything was stable. There was a lot of trial and error with attaching the battery pack wires to the motor. Mr. Ray helped us problem-solve and get our scribble bots ready to scribble.
The scribble bots started to move and scribble. It was so exciting to watch them move and scribble on the paper. Take a look at them in action below.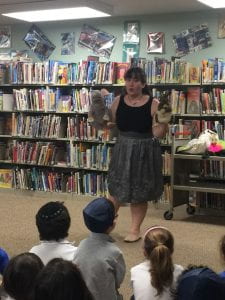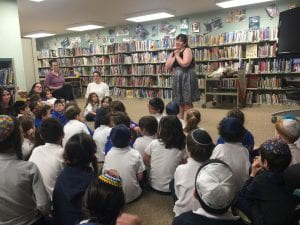 There was a special surprise in the library today.  Melanie came to enthrall us with her performance of Opera Mouse.
This afternoon there was a wonderful Shavuot Assembly on the front lawn of our school. It was beautiful to sing and gather together in the sunshine. The students donated lots of food to the Ottawa Kosher Food Bank.
We finished off the day with a frozen Menchies treat. Yum!