In Science, we are learning all about different types of energy. An energy hunt had the children looking for electrical energy sources all around the school. The middle school hallway was the place the class most wanted to visit. The children loved walking amongst the older students. Everyone was surprised that the library had the most plugs, switches, and outlets.
The students worked with an energy buddy to do some simple research in their Science notebooks.
Morah Lianna came to teach the puck in the rink rule. The children learned when to use <ck> and <k> when writing in their journals.
During a recent visit to the library, Ms. Brigitte had the class laughing as she read us a funny story about excuses for not doing homework. The children had a chance to come up with excuses. I will remember these excuses. Who knows if any students will use them in the future?😀
Quinn, our social worker, did a terrific #JDAIM workshop in grade 1. Quinn, talked to us about Diversity and Inclusion. We played a fun game that highlighted our differences and interests. We discovered that it is our differences that make us unique and special.
We are Yeti…..to be a good friend
We read the story Peg and the Yetti and learned how they became friends. The children then made yetis and wrote about being a good friends.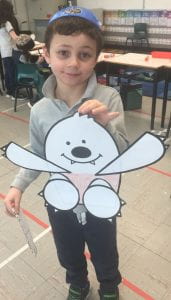 Winter Fun Day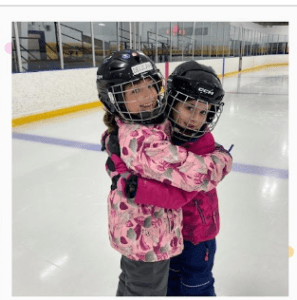 Winter Fun Day was so much fun! The children loved skating and tobogganing in the morning. 1A and 1B went to the Makerspace together to make catapults. They enjoyed launching snowballs (cotton balls) all over. Ms. Karissa and I told the children it was the only day they could throw/launch snowballs at school. Teachers might have enjoyed this activity as much as the children.
Happy March!!
We have decided to make March a month all about reading! To kick it off we are introducing "March Munsch Madness" in grade 1. We have 16 Robert Munsch books that are all in the running and as a group we are going to decide what we think is our favourite Robert Munsch book. Check out our Munsch Madness bracket to see what story ends up winning!
Homework this month will look a little different. Instead of a homework BINGO board, there will be a reading challenge BINGO board. Students are still working to get 4 in a row for a BINGO but this time all of the activities involve reading!
Finally, next week is RUACH WEEK! Here is the schedule of events happening next week.